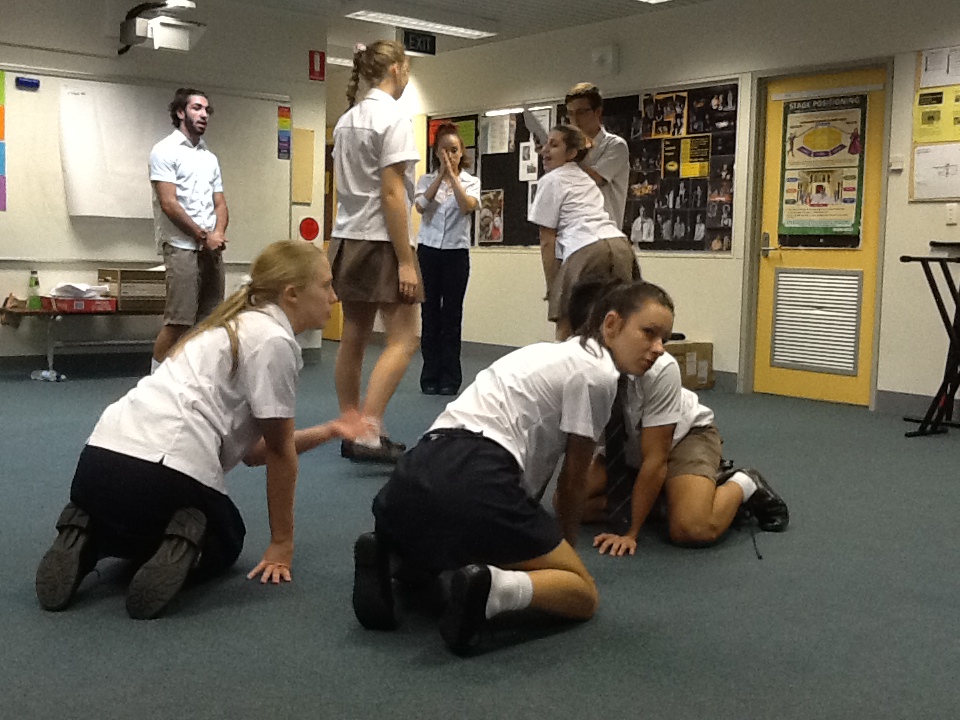 YEAR 12 DRAMA PRODUCTIONS -2014
Year 12 Drama classes will be performing productions of their HSC texts - "Mother Courage & her Children" and "The Laramie Project" in Week 10.
9th December - Mother Courage and Her Children (Drama class A)
11th December - The Laramie Project (Drama class B)                                                                                          Year 12 Drama hard at work rehearsing
Drama: Preliminary and HSC Courses available
Drama is a popular subject at GRC Oatley. Students in Year 11 study a variety of styles through the key learning experiences of:
Improvisation and Acting Skills
Elements of Production
Dramatic Forms and Theatrical Traditions
The HSC Course comprises of:
Individual Project
Group Project
Australian Drama and Theatre
Elective Topic - new topics being introduced for 2015 HSC.